Intel® Retail Experience Tool
Interactive demos to drive in-store shopper engagement and purchase
Preview the RXT
Your Essential Retail PC Sales Tool
The Intel® Retail Experience Tool, or RXT, is a digital tool for you to use with retail shoppers to help enhance your sales process. You can launch the RXT on any Windows* device. It runs directly from a USB stick with no installation necessary, and it's totally compatible with both Microsoft* Retail Demo (RDX) and Intel® Intelligent Point of Sale (IPOS).
Preview the Intel® RXT here
Sell Up and Sell More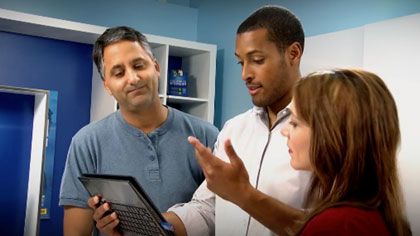 Research confirms that the RXT can help you sell more devices and sell higher-level devices. Content in the RXT is targeted to all types of shoppers, so it's easy to find the perfect demo or video for anybody you talk to. Don't take our word for it: 93% of RXT users say it works.
Survey conducted on the Intel® Retail Edge Program at retailedge.intel.com with 258 participants, from May 9, 2016 to May 23, 2016
Intuitive Demos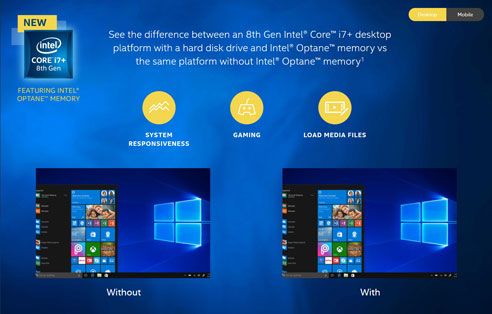 Compare processors, show features such as Intel® Optane™ Memory and battery life, and test drive performance benefits like media editing, gaming, and wake-up time.
GET THE RXT
Download the RXT for Windows*
The Intel® Retail Experience Tool is available in more than 20 languages. Use the buttons below to download the full RXT for Windows*.
Get the RXT mobile app for iOS* or Android*
Download the RXT mobile app for iOS* or Android* using the links below. The RXT mobile app includes processor comparison and sell-up content that enables you to deliver an engaging customer experience without requiring an on-shelf device.
Embed individual RXT demos on your site
These demos are available as standalone, web optimized responsive experience. Preview, choose and get embed code for these popular demos, all available on Shopper Campaigns.